Product Description
An indispensable "musician" in your life.
- Stainless Steel Whistling Tea Kettle with Brown Pattern
- Unique whistle device.
- The water boils and whistles at once.
- Just wait for the whistle to sound and enjoy the fresh boiling water.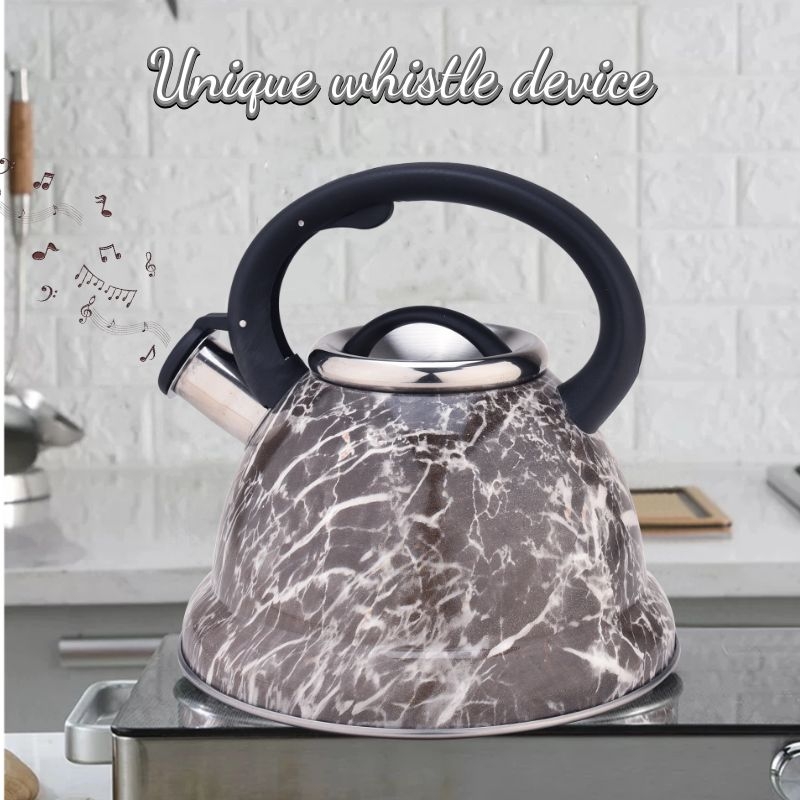 Appearance
Its finish is easy to keep clean and looks elegant and stylish in every kitchen. It is an attractive addition and conversation starter in any kitchen.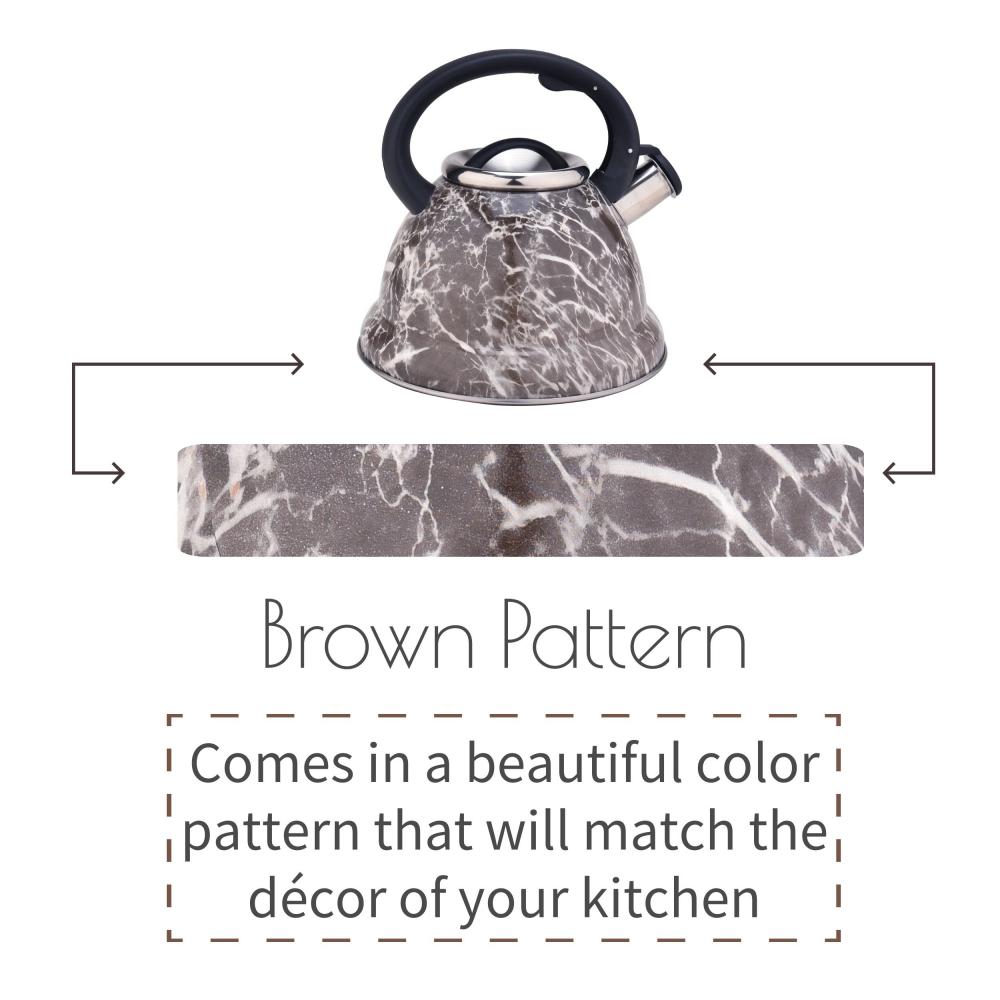 Super Capsule Bottom
Super capsule bottom design, provides optimal heat conduction & stores the heat. It is perfect for the energy-saving.
Can be used on stovetops that are gas, electric, glass ceramic, induction, halogen, and more.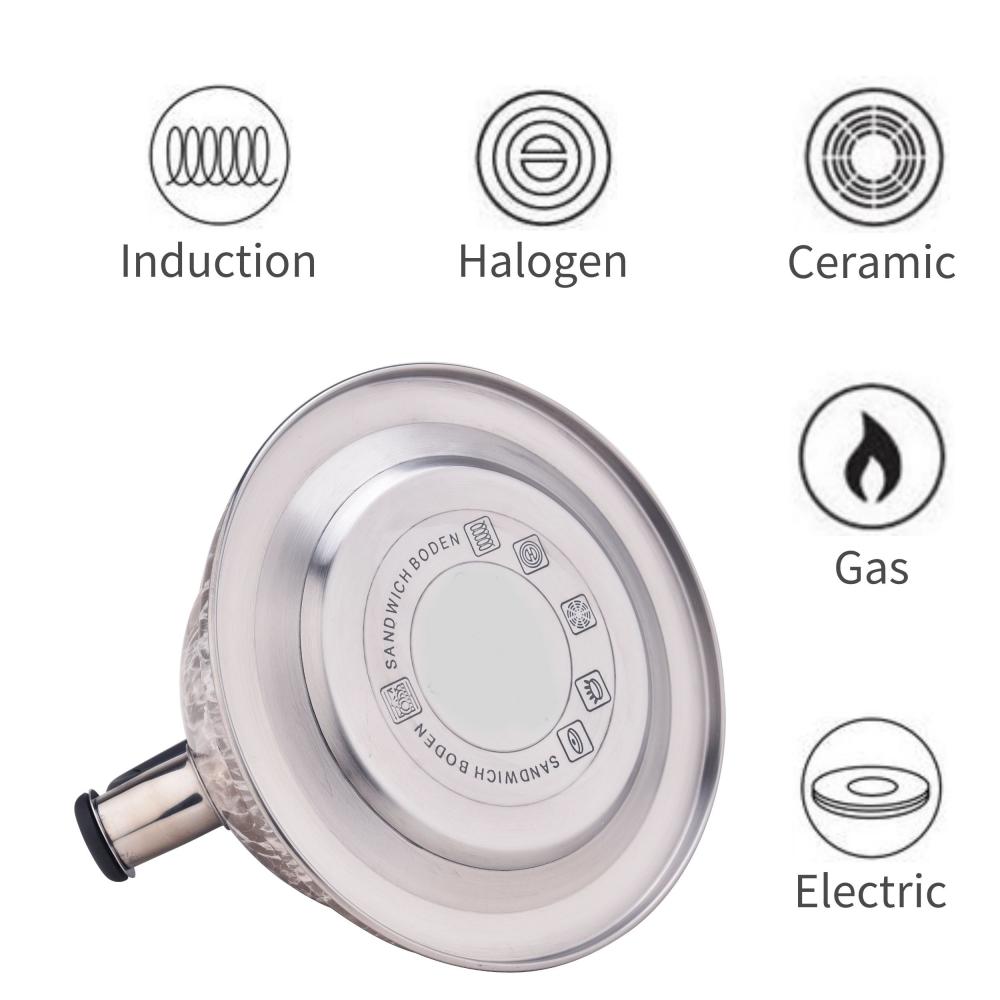 Whistle Device
Unique whistle device.
One key opening and closing. High temperature resistance and corrosion resistance.Not easy to slide.
Reduce heat loss and dustproof.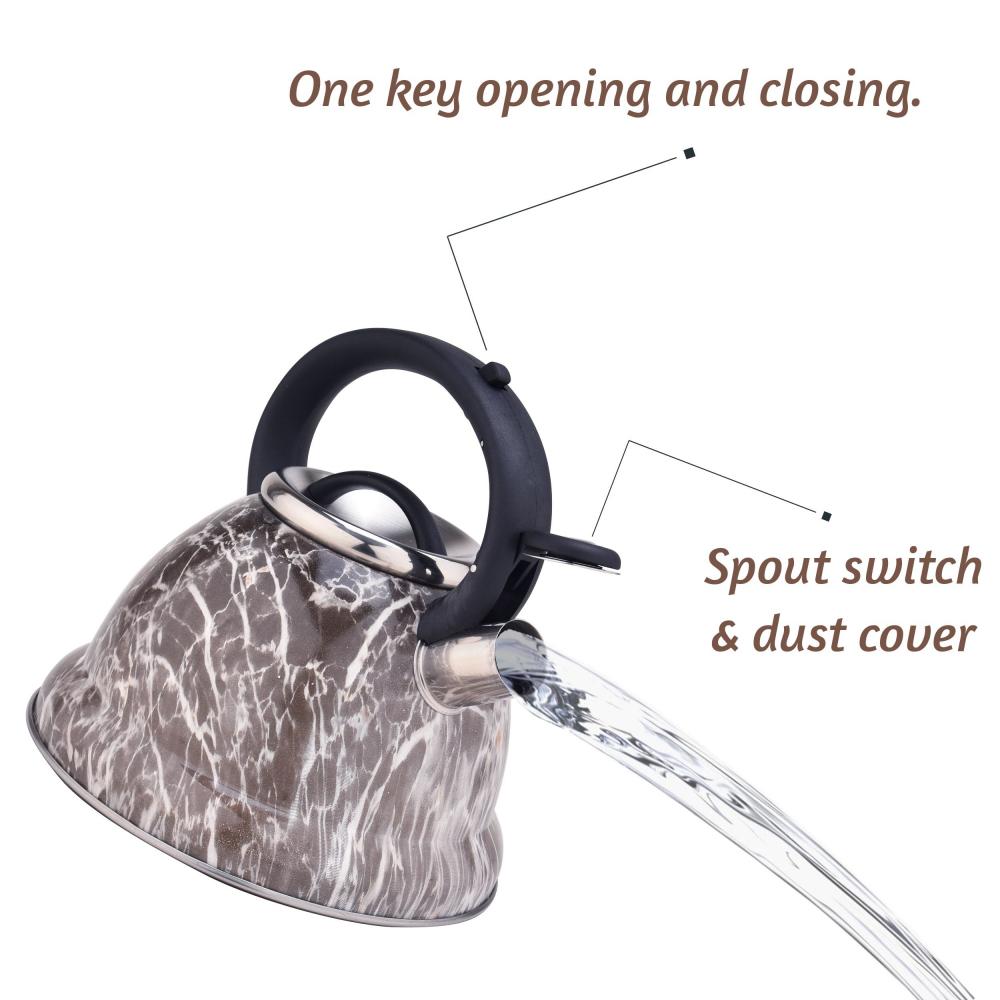 Method of descaling
Lemon washing method
Put the slices of lemon into the Tea Kettle, add water and boil for a period of time.The citric acid in lemon can remove the scale, and then wash it with clear water.
Acetic acid cleaning method
When you boil water, put some teaspoons of vinegar in the water, gently wipe off the scale with a brush, and rinse with water.
Baking soda cleaning method
Baking soda can be used in baking soda in the kitchen. When boiling water, put a teaspoon of baking soda, boil it for a few minutes, remove scale, and rinse with water.
Scale is not equal to rust.

Water in nature

Thermal decomposition

Scale formation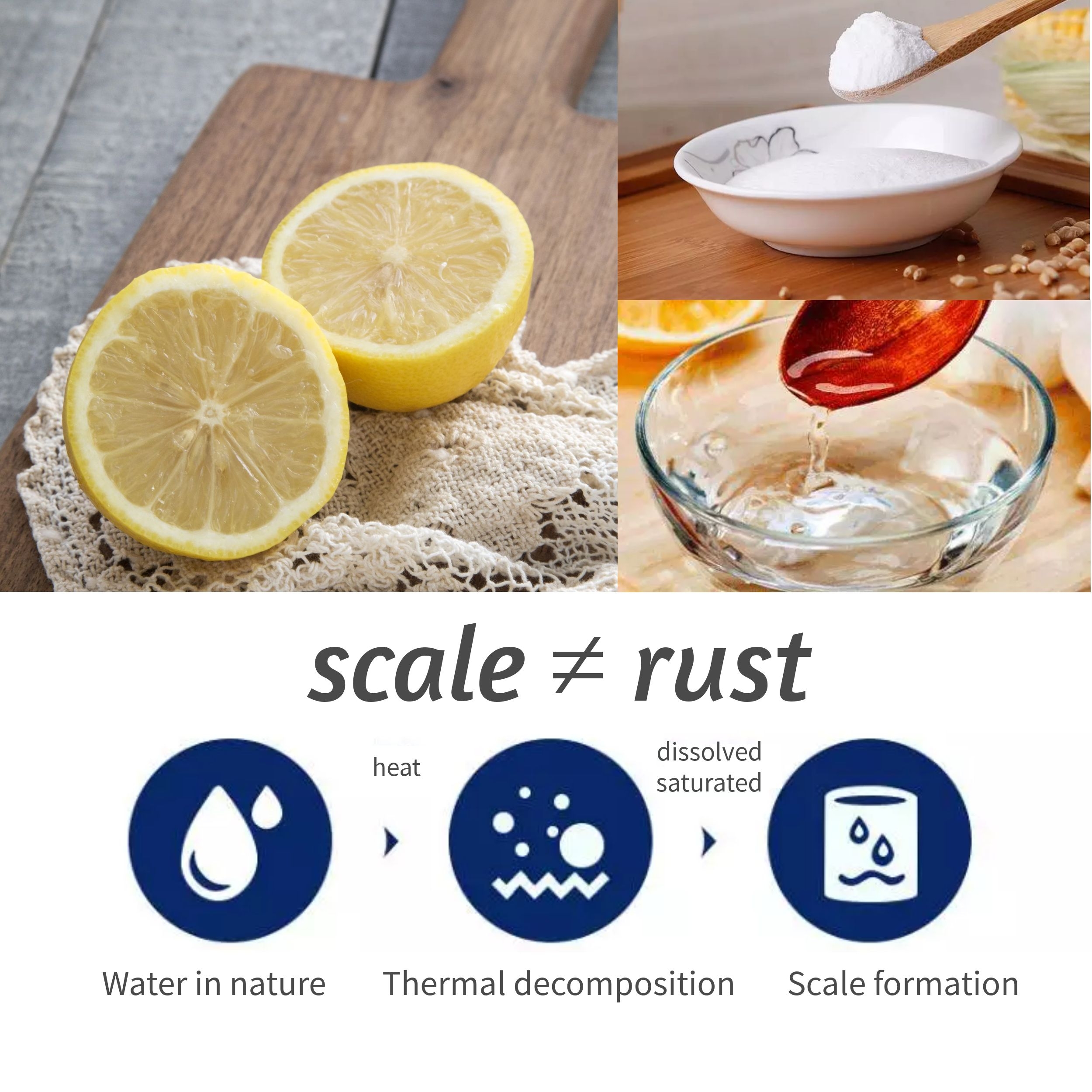 ARC USA provide all kinds of kitchen products of various sizes and fashions, including Propane Gas Stove And Burner Accessories, Stock Pot And Boiler, Tortilla Press, Tea Kettle, other Kitchen Tools, etc. We focuse on kitchen supplies, give you the best product experience, the best product service.
ARC Advanced Royal Champion
ARC is dedicated to providing premium Tableware, outdoor camping Accessories, stainless steel cutlery, and other kitchen tools. Whether it`s a special occasion or a casual, every day meal, you`re sure to find the perfect products for the occasion. From crisp, white dinnerware to eye-catching patterns, ARC offers a variety of styles to complement your lifestyle.
Company Name: ARC Advanced Royal Champion
Product/Service: Outdoor gas burner , Comal and cazo , Melamine dinnerware , Tortilla press , Kitchen tools , Tea Kettle
Year Established: 1997
Contact Person: Mr. Sales Manager
Tel: 1-972-406-0885